Communications and Emailing
Engage your Membership and Contacts with Dazzling emails
Sign up for free
Engage your members and contacts
Our emailing tools lets you effortless reach out to members and contacts with news and events. Our email tools are web based and available to use anywhere, anytime.
Email to your members using already stored information in edbacker
Select groups or individuals
Create emails, send newsletters or event reminders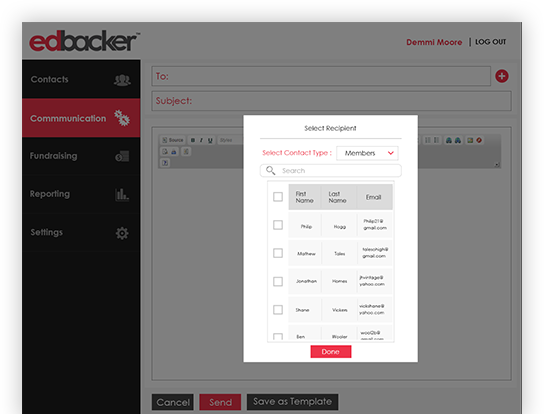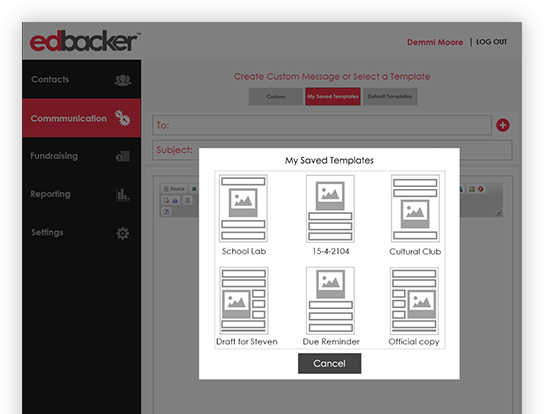 Built in professional templates
Not enough time to put together an awesome email? No problem, edbacker has many great pre-built templates to choose from.
Our built in categories include:
Announcements
Events
School updates
Newsletters
Email Tracking
Know who received your email, who opened it, and how often. You can track:.
Unique email opens
Rejected emails
Total delivered emails
And many more!