How It Works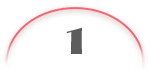 Educators create their campaign in three easy steps.
Our team will help you with every step of creating a campaign. It's easy!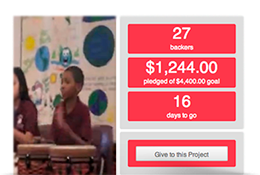 Establish Goal
Amount & Deadline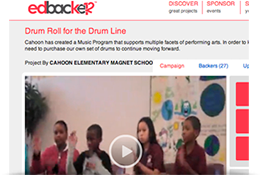 Tell a compelling story
using text, video & images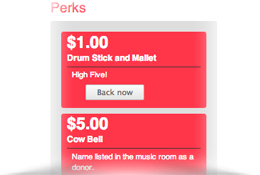 Create Perks*
* Perks can be anything- (thank you notes, wall-of-fame, newsletter mentions, season tickets, banners, etc.)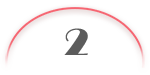 With tools that enable schools to share their campaign on facebook, twitter, google plus, pinterest (and more) or by email with just a few clicks, schools can get the word out to their community to not only give but to share it with all of their friends, family and co-workers anywhere around the world.
Edbacker also makes it easy for our partners and the global online community to find campaigns aligned with their interests & goals. We also promote our site to the online giving community.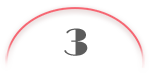 Receive Funds, Fulfill Perks & Update Backers
Once they meet their goal, they deliver on the perks and offer their 'backers' updates on how the project, program or event is progressing.